Flash Flood Watch issued for portions of southern Arizona
TUCSON – In advance of Hurricane Rosa's impacts on the Grand Canyon State, a Flash Flood Watch has been issued from Monday morning until Tuesday evening.
For southern Arizona, this Flash Flood Watch includes western Pima County and portions of Pinal County.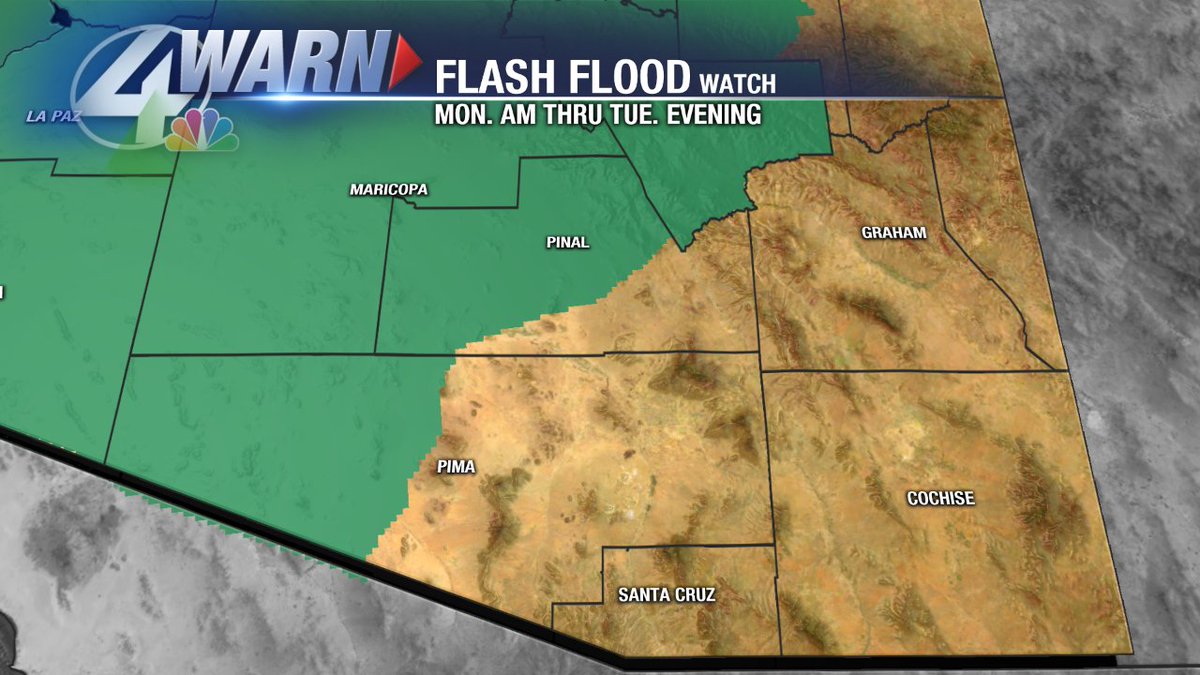 Scattered showers and storms are possible Sunday in the southern half of the state. As Rosa weakens to a remnant trough, it starts entering Arizona Monday. Widespread showers are expected Monday night into Tuesday morning.
The heaviest rain (1-2″+) appears likely along and west of a Sells-Casa Grande-Globe line. Metro Tucson could see 0.25-0.75″ rain, with areas east of the Old Pueblo pick up less rain.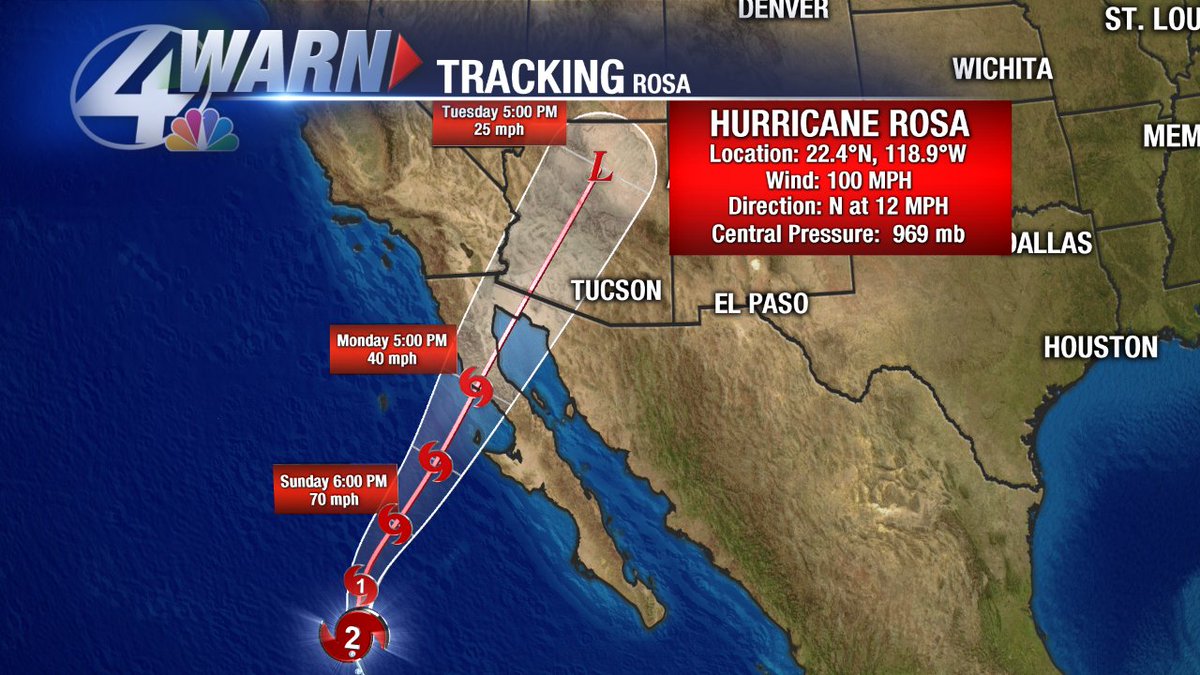 While the forecast track continues keeping Rosa's remnants west of Tucson, any eastward wobble would increase the flooding threat in Metro Tucson.
Visit KVOA.com/Weather for a complete look at your 4WARN extended forecast. Download the KVOA Weather & Traffic App for the latest Storm Alert updates.