CASA GRANDE, Ariz. – A Pinal County Sheriff's Office deputy is recovering after he was hit by a drunk driver early Saturday morning in a three-vehicle collision.
According to Casa Grande PD, the collision happened shortly after 1 a.m. near the City of Casa Grande Airport. The sheriff's deputy was waiting for a tow on an impounded Chevy Blazer on the side of the road when a Dodge pickup truck smashed into the back of his fully marked patrol SUV.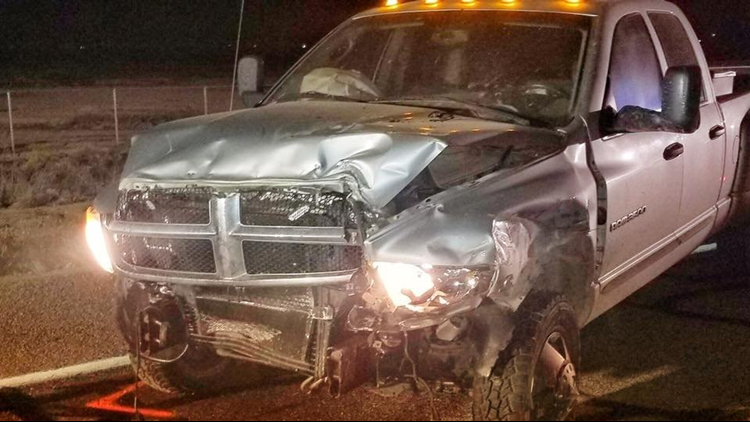 The deputy was on the passenger side outside his vehicle and when the Dodge hit his SUV, it knocked the deputy towards the airport fence.
The injured deputy was flown to a Phoenix area hospital to be treated for non-life threatening injuries and he is now recovering well according to PCSO.
The driver of the pickup truck, 32-year-old Bryan Whittemore of Casa Grande, was arrested by Casa Grande police and was booked on aggravated assault, endangerment, aggravated criminal damage, DUI and reckless driving.